The Best Cat Paw Gloves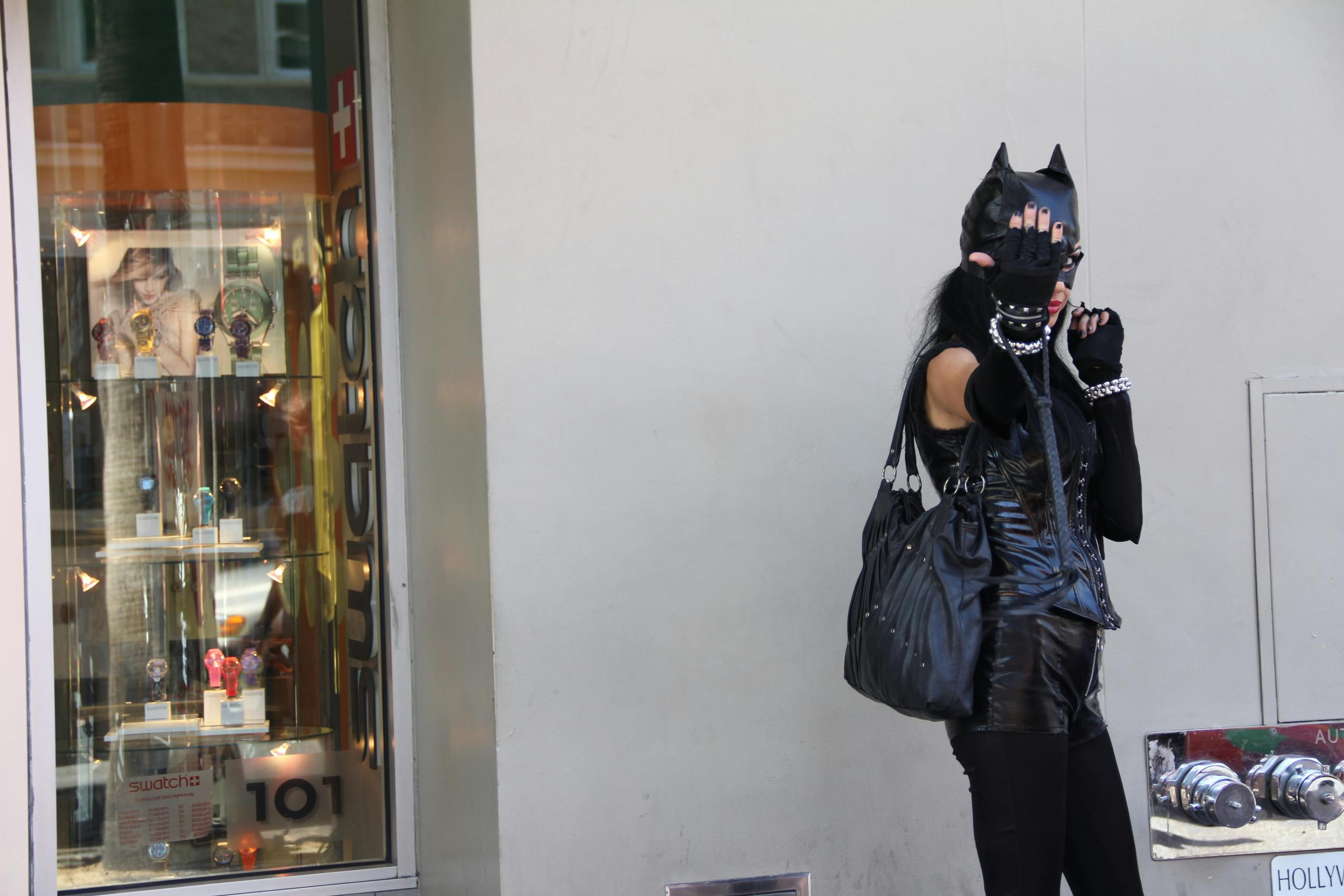 If you're searching the internet for cat paw gloves, you're probably a cat person. Cat paw gloves are fun for cosplay and parties, as well as creative fashion for everyday wear. They come in a variety of colors, materials, shapes, and sizes. You can even find paws that pair well with your favorite animated characters. From slick spandex paws to glow in the dark claws, there are a plethora of choices. While this can be overwhelming, we've taken some time to help you narrow your search. To help you find the best cat paw gloves for your needs, we've gathered and reviewed some of the best on the market today. During our researched, we asked ourselves the following questions: Will these fit both kids and adults? Will these keep us warm on cold weather days? Are they ideal for cosplay and other costumes? We immediately fell in love with Himine's pair for their fluffiness and comfort, as well as Luwint's version for their fun, flashing lights. We can't wait for you to discover your perfect fit from the list below.
Himine Cat Paw Gloves
These fingerless cat paw gloves are perfect for every occasion with their comfy material and well-fitting shape.
These cat paw gloves simply have it all. They're made with adorable style, and they blend nicely with cosplay costumes or unique, everyday looks. They're convenient, as the fingerless fashion lets you use your hands for any task. Plus, they're warm and fuzzy, keeping you comfortable when you wear them on colder days. They also come in a variety of colors to help you match your overall look, and they're sold at a reasonable price point, too.
Pros:
We liked the tight-but-stretchy feel, as it made the gloves comfortable for grown-ups and kids alike.

We also found that they hold up well in the washing machine and dryer, which was a pleasant surprise since the product page didn't share cleaning tips.
Cons:
There are no flaps to cover your fingers, so they may not be the best choice for freezing temperatures.
Luwint LED FLashing Cat Paw Gloves
You're sure to become the life of the party with these crazy cool LED color-changing cat paw gloves.
These fun gloves bring cat paws to the next level. Each fingertip is equipped with LED lights, letting the claws glow in a variety of rainbow colors. They're made of a soft and warm cotton/polyester mix, and they even come with two sets of batteries so you can play for hours on end.
Pros:
We like that the versatile shape seems to blend with cat and monster costumes alike.
The six different modes gave us even more capability to customize our look. We think it's fun to scroll through the different light settings as entertainment for ourselves and friends, too.
Cons:
These are designed for kids and adults over 12 years old, as the electronic pieces and batteries may not be safe for younger children. 
UWantMe Cat Cosplay Costume
Save yourself some time by purchasing this entire cat costume with ultra-fluffy paws that won't disappoint.
These cat paw gloves come with an entire kitty costume, keeping you from the trouble of searching for matching pieces. With this costume, you'll receive your paws, a cat ear headband, a bowtie collar, and a cute and furry tail. Every piece is lightweight and should fit all ages and sizes. The vast color selection lets you bring any kitty character to life, and the ribbons and bells add a sweet touch to their overall style.
Pros:
We were impressed by how soft the faux fur is. It makes the entire set comfy to wear during almost any activity or weather.
If you end up not enjoying the bells and ribbons, they're easy to remove without damaging the rest of the pieces.
Cons:
These only have four finger holes, which makes them realistic but takes away from their comfort a little bit at the same time.
HomeGymFree Cat Paw Mittens
These cat paw gloves are perfect for wearing all day. Their adorable paw beans feel super realistic, too.
These cat paw gloves are perfect for those times when you want to dress in feline fashion but want full use of your hands. These gloves have a fingerless opening, though they also include a flap to keep them warm when needed. Their long, sleeve-like design adds warmth and keeps them in place while focusing on your daily activities. The 3D beanies feel like proper kitten toes when you touch them, too.
Pros:
We were impressed that the paw pads were solid silicone, not a hollow material that could flatten or tear over time.

The material is nice and stretchy, so the gloves will fit grown-ups and kids alike.
Cons:
With the realistic paw pads, it's best to hand wash these and hang them to dry. 
Elope Fingerless Black Paws
Turn into the hairiest kitten with these soft and warm long-furred gloves.
These cat paw gloves are all about the fur. They have a long and fluffy design, so you can dress up like the poofiest purring pet. We like that they're fingerless because it's easier for you to accomplish daily tasks while wearing them. They've also been sized and safety tested to work with kids and adults, so you can order them for literally any purpose — cosplay, Halloween costumes, and more.
Pros:
We were impressed by how warm these were. They should keep your hands comfortable outside on a cold day.

They're not as bulky as they appear, either. They're actually surprisingly well-fitting.
Cons:
We wished these gloves came in more than one color. 
Frequently Asked Questions
Which cat paw gloves are best for kids?
If you're looking for cat paw gloves for your child's costume, be sure to choose s small-sized version or a size that is labeled "one size fits all." Keep in mind that certain pairs may come with safety warnings against use with children, too.
Are cat paw gloves good for everyday wear?
Yes, all of the products on the list above can be used for costumes or for everyday wear. They're comfortable and versatile, so the purpose is entirely up to you.
About the Author
Why Trust Us
Since 2008, CatTime has provided millions of cat owners with all the information they need to keep their pets happy and healthy. Our experts know exactly what it takes to raise our furry friends and our goal is to help all owners, new or experienced, care for their cats with all the right food, toys, equipment, and accessories.